Order Printed Packaging
Boxes that uplifts your Brand
Personalize the unboxing experience for your end-users with customized packaging boxes in Australia. Get your brand printed - custom packaging boxes that create lasting impressions. You can place custom orders for packaging boxes in Brisbane, from Crystal Print Media, to get:
Packaging that increases ROI
Printed packaging boxes that stand out
Secure and safe packaging
Customized sizes for printed packaging boxes
2X Fast turnarounds
Competitive pricing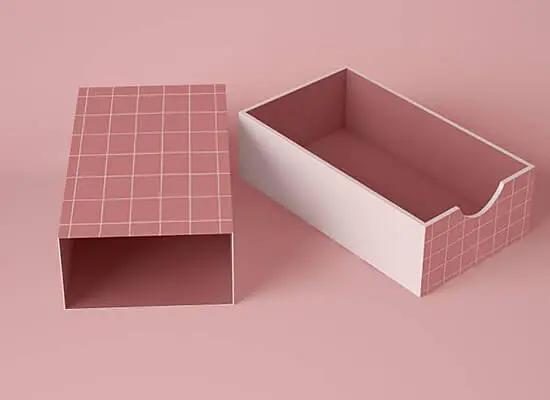 Are you new to the world of custom print packaging boxes?
No worries, we help you through the entire process of discussing your business requirements and from selecting the custom printed boxes that suit your need, it's designing to order fulfillment.
Choose Printed Custom Packaging Boxes Your Business Needs
Ordering customized printed boxes in Brisbane has never been this easier. Choose the custom made boxes that suit your business needs and ensure reliable sustainable, and custom packaging solutions in Brisbane for your clients. The more memorable you make it for your end-users, the longer their loyalty
extends.
Custom Made Boxes:
With custom product-based sizes and designs, you can get custom designed boxes that help your brand uniquely stand out.
Business Card Boxes:
Make a statement with brand printed-custom business card holders that intactly maintain spot-free business cards.
Shipping Boxes:
Printed packaging boxes that are light-weight, economical and sturdy, all at the same time to help ship your products securely.
Triangular Boxes:
Boxes shaped triangularly roll easily, making its move easier. Get custom packaging printed boxes in triangular shape and more.
Custom Mailer Boxes:
Mostly popular among eCommerce users for the mailer boxes - resistance to damage, you get to choose the design, the size and let your orders reach safely and in style.
Flip-lid Boxes:
The attached, flip lid boxes of different sizes and shapes help your business achieve a superior and stylish appeal to unboxing your products and enhance your brand value.
Corrugated Box Trays:
You can use the corrugated multi-purpose tray as storage boxes or as trays inside your packaging boxes to provide a highly sorted and sophisticated
product shipment.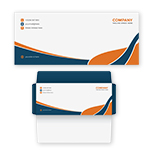 Custom folders and Pouches:
Get custom folders with branding to present proposals to your clients or provide custom bundles in secure, branded pouches to welcome new employees and more!
Lid Boxes with tuck-locks:
Remain stress free with packaging your gifts, cosmetics or any products with the light-weight, foldable, top tuck boxes that encase and protect them.
Spare Parts Boxes:
Organize your office supplies in style with the help of the spare part boxes with your company branding that helps elevate your business branding.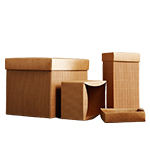 Multi-pack cartons:
The cardboard custom boxes can use box-template to package your goods in large numbers and provide efficient shipping.
Bottle Holder Boxes:
Get vertical, rectangular boxes that can hold wine bottles to any other bottles safely and with the high-quality your brand holds.
Steps to follow while ordering custom made boxes in Brisbane.
The above listed custom printed packaging boxes are only a few of the collective customized packaging boxes you can get at Crystal Print Media. So, if you did
not find your choice, reach out to us and we will help you with the same.
Drop us a Message:
Understanding how you want to represent your brand to the outside world; we help you achieve the same. Discuss your vision and get reasonable quotations.
Easy Designing:
Let your brand speak for itself! We help you achieve a brand image you want with stylish, eco-friendly printed packaging boxes with custom design, either of your choice or that we create.
Artwork Approval:
We will print the design that you provide us with or the design we come up for you on a sample printed packaging box. Once we have your approval, we will move the order for printing.
We are Print ready:
Once we have your approval; we begin the printing process on the custom boxes of your choice and maintain a fast turnover with reliable order fulfillment.
Why choose Crystal Print Media for Your Custom Print Packaging Boxes?
Crystal Print Media gets the Brisbane customized print packaging market and provides printed custom boxes that protect your goods, help transport securely.
You also can maximize your profits and sales using the print customized boxes as a powerful tool for communication, connection, and transaction with your end consumers.
You get custom-designed printed packaging boxes to create a striking impression of your brand among customers.
Get full personalization, fast turnaround, and instant quotes with a focus on material quality, such as sustainability, durability, lightweight, and cost- effectiveness.
Align your product and packaging needs by choosing boxes of various shapes, sizes, quantities, and degrees of strength and alter them to suit your shipping preferences.
Providing professional-grade quality and excellent customer service, and keeping affordability in the forefront, you get custom printed boxes in Brisbane that meet your specific requirements, be it for retail, subscription or eCommerce packaging.
Get your custom boxes printed and decorated with various embellishments to enhance their appearance and make them visually appealing.
You can choose to protect fragile items that require extra protection using custom made boxes with additional dunnage for durable, cost-effective, and ideal for transporting and storing your business products.
Achieve unique brand promotion with environmentally friendly, personalized printed packaging boxes that contain technical details of your products, eye-catching design and branding, to overall increase customer loyalty.
Last, but the most important advantage is you get to reduce transportation and shipping costs with our cost-effective products and services.

Australian
Manufacturers
From start-ups to
established
businesses
Leaders in quality &
design
FAQs
You get an accurate quote depending on the customizations required regarding the print, the size of the boxes, the material used, the quantity of the order, the finish, among other factors. If your orders are bulky, the price of cost per unit reduces when compared to smaller orders.
Yes, we provide the ordering of samples for the packaging - custom boxes to ensure 100% satisfaction with the sample before it can move to production. Also, it enables you to check the quality of service you are getting (which is of extremely high-quality) before placing a bulk order.
Based on your specification and order requirements, we can accurately estimate the turnaround time. But, the usual turnaround time after the design approval is seven business days.
But you can't always wait for seven business days! We understand that and take quick orders to provide you with on-demand quick deliveries. All you have to do is reach out to us.
Sure, you can get custom prints of your chosen design or the artwork we create for you on the inside, outside and also the sides of the boxes. For further details regarding the same, reach out to our customer service executive.
Yes, at Crystal Print Media, all we require is specific dimensions for the custom boxes you need! We strongly recommend you provide the dimensions of your package accurately to ensure your product comfortably fits in the custom boxes.
If you need help in deciding how best to provide the correct dimensions, remain
stress-free as our sales executives can help you with the same.
Yes, we provide recyclable corrugated boxes. Crystal Print Media is all about preserving the environment and reducing its environmental effects to the best of its abilities.
Not only corrugated boxes, but we also recycle paper, cardboard, plastic, and aluminum printing plates. We employ soya-based inks, chemistry-free plates and printing processes, and FSC-certified paper stocks while still preserving safety, health, community, and environment.
LET'S TALK ABOUT PRINT
Get in touch
Don't have artwork yet? Don't worry, just let us know in your enquiry and one of our talented (often highly caffeinated) in house designers will do it for you!