Large format printing offers abundant space to advertise your business services and products with high-visibility text, images, and graphics. Boost your brand message to a broader audience with wide-format printing services.
Wide format printing is one of the most widely used in several printing methods because it can be a handy tool for business owners to spice up their advertising strategy to attract eyeballs and expose new customers to their brand.
There are many popular forms of large-format printing collaterals, such as signages, banners, posters, decals, pull-up banners, plan printing, canvas printing, stickers, and much more to match your business needs.
Large format printing is a powerful promoting approach that helps your business to stand out. At Crystal print media, we have abundant experience in large-format printing services and offer high-quality, durable, and attractive prints that exceed customer expectations.
What is wide-format printing, and how does it work?
Large format printing is a type of digital printing, also called wide format printing. The large format printing process is the same as an inkjet printer but on a larger scale. First, it sprays ink on your chosen materials and finishes to produce top-notch quality prints with high accuracy and detail to suit the locations where it will be exposed for an extended period.
A decade ago, if a business planned to make a grand format printing to showcase their products or services would require abundant manual labor. The printing company must set the colors, position each print by hand, clean prints between print run, and finally stitch them together to complete a large format banner.
The wide format printing presses used today are a new technology with more personalization options. Today also, it takes minor manual work to put some large billboards on the streets and highways, but newer tech inventions and the latest printers have helped streamline production at competitive rates.
Benefits of choosing large format printing in Brisbane for promotional purposes
Large format signs are printed digitally, so they are sustainable, durable, and low-cost and match your business purpose while dominating the market.
Wide-format printing increases brand visibility and recognition due to its sharp content and images visible from a distance.
The info about discounts and offers on material printed in a grand format printing will catch the eye of forthcoming consumers in your target area and increase brand visibility.
Wide-format printing also attracts potential customers at trade shows, expos and exhibitions by delivering a clever call-to-action that will generate more leads and ROI.
Large format printing uses substances of long-lasting, durable UV materials that can withstand constant exposure to harsh weather such as sunlight, heat, and light without damage.
Another advantage of large format printing Brisbane is that it can print on various substrates, including cloth, vinyl, glass, wood, metal, foam, and more.
Unlike traditional offset printing, wide-format printing allows you to print on demand according to the required quantity.
The latest wide-format printing technique aid in minimizing the waste produced by the printing process and your environmental footprint.
Our various large-format printing services include:
Portable Banners
Posters
Fine Art
Duratrans
Pull-up/Pop up Banners
Street Frontage
Light Boxes
Fabric Printing
Trade Show Booth
Conference Room Signs
Floor Graphics
Vinyl Banners
External Signage
Internal Signage
Trial Exhibits
Backdrops
Billboards
Glass Window Display Graphics
Custom Wallpapers and Interior Fit-outs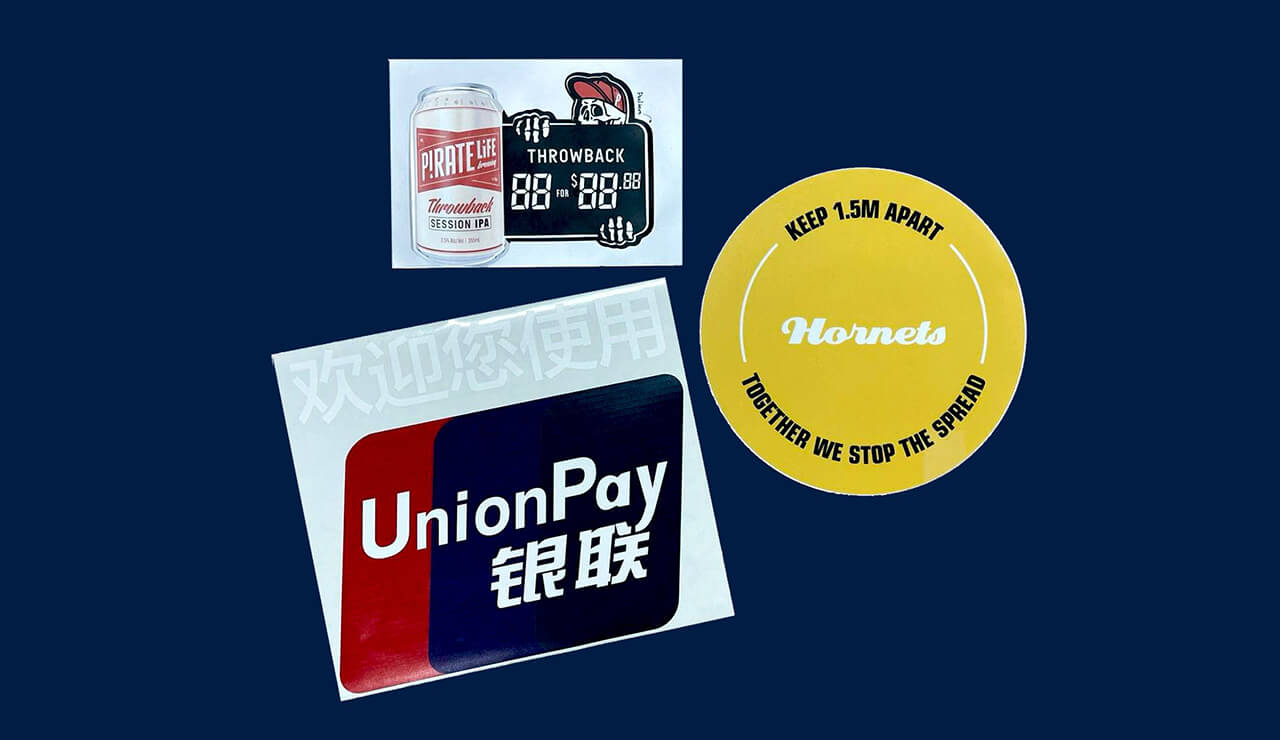 What can you do with large-format printing?
Unlike traditional printing, large-format printing can produce more images of varied sized, including trial exhibits, backdrops, billboards, glass window display graphics, custom wallpapers, interior fit-outs, street frontage, and more.
Every printing service in Brisbane can print on regular paper stock, but Crystal print media's large format printing in Brisbane can print on various surfaces like vinyl, cloth, canvas, cardboard, glass, and more. Since the color is sprayed onto the surface, it allows you to add a bit of texture by involving additional layers.
We can shape and cut almost any substrate to suit your needs to engage the customers and stand out from the crowd. With our latest print technology and state-of-the-art printers, we can deliver unique, creative, and top-notch print solutions at affordable rates.
Why choose Crystal print media for large format signage services?
With only a few short seconds to engage, banners, signage, and point of sale material need to stand out from the crowd. Our Zund allows us to shape cut almost any substrate to suit your needs, combine that with our Fujifilm Flatbed Acuity 2504, specifically designed for print applications requiring the finest detail and Crystal Media can deliver creative, unique and high-quality print solutions.
Our factory also houses an Epson Surecolour s80600 compatible with a wide range of media. Suiting applications including high-value wide format photo imaging and signage, back-lit displays and window decorations, wallpapers, surface finishes, and décor.
Our in-house experts at Crystal have abundant experience in providing you with various options to construct large format banners and billboards that best suit your business needs. We are at the forefront of large format printing services in Brisbane thanks to our exceptional procedures that customers can reply to us.
Regardless of your requirements, wide-format printing delivers durability and a large display area that allows the message of your service and products to be visible and eye-catching, which grabs customers' attention, eventually translating into greater brand identity, increased sales, and ROI.

Australian
Manufacturers
From start-ups to
established
businesses
Leaders in quality &
design
FAQs
The best file format for large-format printing varies among printers, and the most common preference is the vector file (AI or EPS).
Most printers use Illustrator to prepare images. Unlike other programs, Illustrator is suitable for working with vectors. At least you need to use 150 dpi for large format and a minimum of 60 dpi for better viewing.
We know it's not everyone's cup of tea when installing large format banners and signages. So we offer professional installation services to our customers. We ensure your projects are installed correctly and placed safely that last for an extended period.
You can make some design choices to make it easy for the printers. First, you can increase the contrast, use large fonts so customers can quickly read from a distance, use correct spacing, and add larger graphics to help with visibility.
There is no significant answer to this question, but it mainly depends on the project you are completing. If you are looking for a large banner for a tall building, you need to consider the dimensions of the building for designing your large format poster, signage, or banner.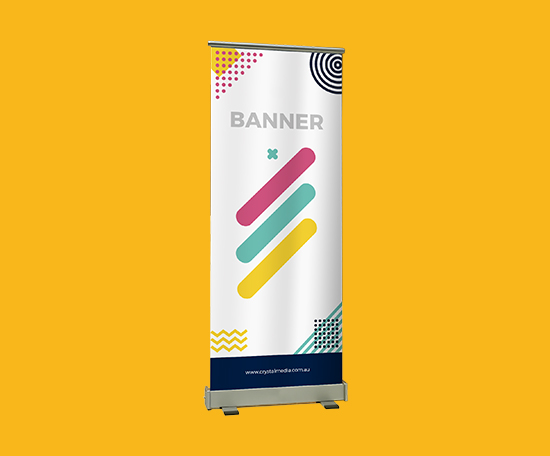 LET'S TALK ABOUT PRINT
Get in touch
Don't have artwork yet? Don't worry, just let us know in your enquiry and one of our talented (often highly caffeinated) in house designers will do it for you!