Reasons Why Graphic Design is Important for Your Business
A visual has the power to grab the attention of the viewer and evoke emotions in them, all within a couple of seconds. These emotions – whether it be excitement, desire, hunger, compassion, etc. – help to form an immediate association with the viewer. So, in this age of information overload, the only way to break the clutter is to enrapture your target audience with clever and creative visual designs. Still not convinced to go out and seek graphic design services? Read on to know why you should not miss this bus.
There are several graphic printing services in Brisbane that you can hire to create visuals for your business. But before you do that you should understand why graphic design is so important so that you can make the right choice and take your business to the next level of success.
Why Should You be Looking at Graphic Printing Services for Your Brand?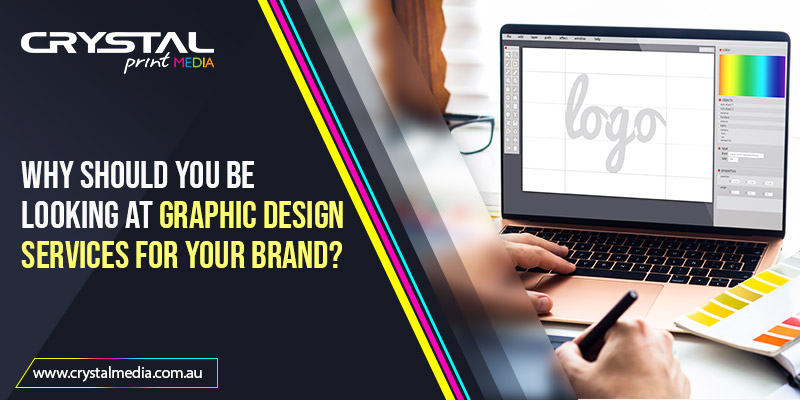 Did you know that the brain processes visual information 60,000 times faster than it processes text? And even when it comes to our aural sense, we recall 65% of what we see versus just 10% of what we hear. That's why it makes sense to "talk" about your brand and business to your target audience through graphic visuals. Let us explore further to see how and why you should be looking for graphic printing services in Brisbane.
Ideal for building your brand
When a brand is conceived, it involves gaining insights through research, focus group discussions, exploration of marketing channels, etc. How does a business then pour all of this information into the process of building the brand? It uses graphic design services! It creates visual elements like a logo, website, social media pages, business cards, etc. This also involves choosing the brand colors, font, typography, etc. All these graphic elements are chosen and created not just for their aesthetic appeal but also for conveying the concept, personality, and values of the brand. The designing and printing done right helps establish trust and credibility for your brand.
Best way to attract customers to your brand
Now that you have created your brand you need to do the tough job of attracting and retaining customers. This is made easier using visual marketing assets like flyers, brochures, emailers, and social media posts. You have just a few seconds to grab your audience's interest and get them hooked. Considering that 65% to 85% of people identify as visual learners, visual design is the way to go. You can use infographics, lifestyle images, images of behind-the-scenes of your business, memes, product pictures, etc. to showcase your brand to your target groups. Online content with good images gets 94% more views than those without. They also get more engagement and help build an emotional connection with the audience.
A most impactful way to present data and information
There are many situations where you would have to present data related to your business. These could be trade fairs, business pitches, client meetings, company meetings, marketing ads, etc. Presenting your data using graphic design services makes it more interesting and also easier to absorb. Using visual elements, you can present data and statistics in a concise form and avoid overloading your audience with dry data. This also gives you a chance to use your brand colors, logo, etc. while presenting data, leading to a stronger association and recall for your brand.
Perfect for your pitch deck for investors and clients
Whether you are presenting to investors for raising funds or to clients for business partnerships, you need to make a strong and quick impression. Creatively incorporated graphics can make your pitch compact, informative, and impressive. Using images and graphics will help you communicate the value of your business, the story behind your brand, the differentiator from competitors, and the potential of your company – all within a compact presentation. A well-designed presentation not only keeps your audience engaged, but it also shows them how strong and effective your communication skills are. This helps establish the credibility of your business with potential stakeholders.
Conclusion
We have seen above the advantages of using graphic design services to pack a punch for your brand. It comes as no surprise that our recall of most top brands is through their logo and visual marketing campaigns.
When it comes to graphic design, Brisbane offers several options for vendors. However, if you want to leverage the true power of graphic printing services in Brisbane, your search ends at Crystal Print Media. With over 30 years in the business, we offer top-quality designing and printing services tailored to the client's needs. Our in-house printing infrastructure has the capability for various print methods including the latest technologies. We have built a loyal and happy clientele with our customer-centric approach and timely deliveries.