Investing in Custom Package Printing: Why It's Worth the Cost
The very first thing that attract people's eye in a super market is the product packaging. It plays a significant role in assessing a total product value. It is a clear indicator and an important contributor between a potential sale and a lost customer.
Custom packaging is the way to go to make your brand stand out from the rest of the competition. If your product packaging is unique, higher is the probability for a customer to choose your product and make a purchase.
Read on to know why custom packaging is worth its weight in gold.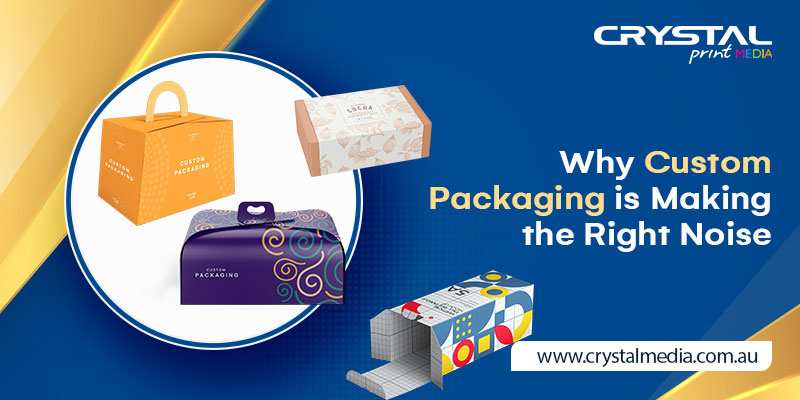 The Story Behind Custom Packaging
Custom packaging has been around for almost five decades. It was first introduced in 1962 by two men who created Packaging Corp. of America (PCA). They persuaded big corporations such as Kellogg's that the brand would sell in large quantities if their products had personalized packaging. Kellogg's revenue increased dramatically once it printed its boxes with a huge logo and vibrant ingredients. As a result, the spark expanded to other businesses worldwide, ranging from candy stores to toys. Thus, the custom packaging industry was born!!
Why Custom Packaging is Making the Right Noise
When compared to physical storefronts, online businesses have fewer contact points to engage customers. Although online shopping allows end users to shop from the comfort of their own homes, it does come at the cost of the buyers' inability to experience the product. It is therefore vital for online retailers to consider the touch points that impact significantly to their audience and set them apart from their competitors.
Custom Print Packaging is a secret weapon to increase your brand reach and hit the right target audience. Here are the many other benefits of print packaging:
Economical, Affordable, and Efficient
Have you ever received a single small item from an online shop in a huge corrugated box? Sounds familiar right? Now, it is obvious that this company was clearly unaware that using customized packaging would allow them to significantly reduce their shipping and distribution expenses.
Custom packaging designed according to your products' needs and specifications can help cut down costs. As a brand, you are aware of the material details. A fragile product might require more shipment protection, but a packet of green tea would only require a cloth pouch. Instead of going for the standard sizes, you can tailor your packaging according to the size, shape, weight, and material of the product. This way, your packaging looks more efficient, functional and economical.
First Impression Counts
Your customers must go through the packaging to reach your product. How about bringing a smile in the process? As soon as your consumers open your product package, what if they had a personalized note with their name on it?
We all know how delighted we will be when we see our names written on the Starbucks Coffee Cup!! Starbucks loyalty programs are therefore popular as the brand establishes a personal connection and creates a great first impression on the buyers.
Try to add a personalized note, a tissue, or even a coupon code for the next purchase, in the packaging. This generates a positive experience in the minds of consumers.
Passive Marketing Instrument
Social media trends run faster than the speed of light. Yes, it is true. In the age of the digital era, anything that goes viral will only get more attention from the crowd. Likewise, if people started posting about their great first experience while unboxing your item, imagine the reach your brand would get.
Despite the rise in brand awareness, your customers turn into loyal customers thus increasing your sales. A creative packaging experience is a vital tool in your marketing tool kit.
People Will Remember Your Brand
When your brand gives importance to your customers, so do they. Create unique experiences that stay with the buyers. Give them discounts, offers, and special birthday coupons. Starbucks hands out free coffee in the birthday month. Likewise, make people connect with your brand and establish a bond that will stay.
Amaze your Customers with the Perfect Packaging
Now you know, how custom packaging is a revenue driver and why it is worth investing. If you are looking for print packaging companies in Brisbane to attract your customers, then we at Crystal Print Media are your right fit. Be it any number of products, or any varied sizes, we will help your packaging look the best. We have many different options for every material of your item and our packaging comes with numerous choices for you to select from.
What are you waiting for?
Create a Packaging Experience that Counts!!